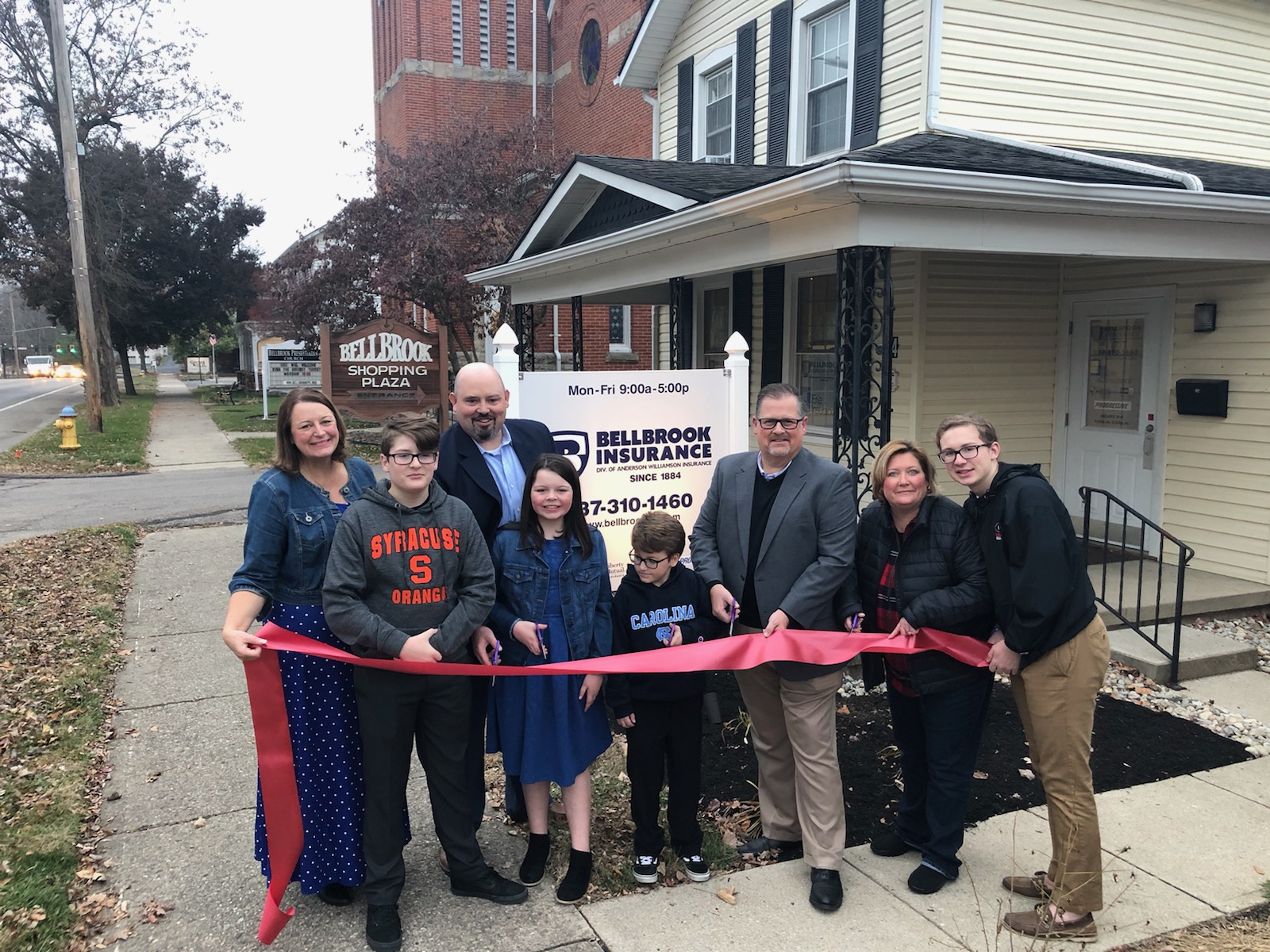 There is something wonderful about a small town and the people in it. Bellbrook Insurance is excited to be joining the Bellbrook community! They are located in the heart of downtown right near a fan favorite, the Dairy Shed. The business may be new to town, but the guys making it happen, are not!
Meet Matt and Andrew. The two that you will see smiling back at you when you stop by the office. Both of their wives grew up in the Bellbrook area with their in-laws being deeply immersed in the community. Matt has been in the insurance industry for 10 years and Andrew for 6. Bellbrook Insurance is a division of Anderson Williamson Insurance which has been around for over 135 years. Between the history in the community and the experience in the office, they are building upon very sturdy roots.
Bellbrook Insurance is not your typical Insurance Agency. Andrew and Matt are doing things right. You will never call a 1-800 number, you will call one of them. You will never be a policy number, you will be a friend. You will never pay more for less, you will get the coverage you need for a fair price. And you will never want to leave after you see how insurance should be done.
Bellbrook Insurance looks forward to the opportunity to get to know you!